The Hayride Trio
The Hayride Trio is comprised of Dave Moore, Mike Colyer and Strawback Slim. They are from Berkeley Springs, WV specializing in 1950 hillbillly music, the Trio dresses in vintage clothing and works around one vintage microphone to reproduce the music that gave birth to rock n' roll. Best described as Honky Tonk and Rockabilly music, the Trio belts out some familiar favorites by icons like Webb Pierce and George Jones as well as many lesser known artists. The show is interspersed with brief history lessons as well as humor and a lively stage show.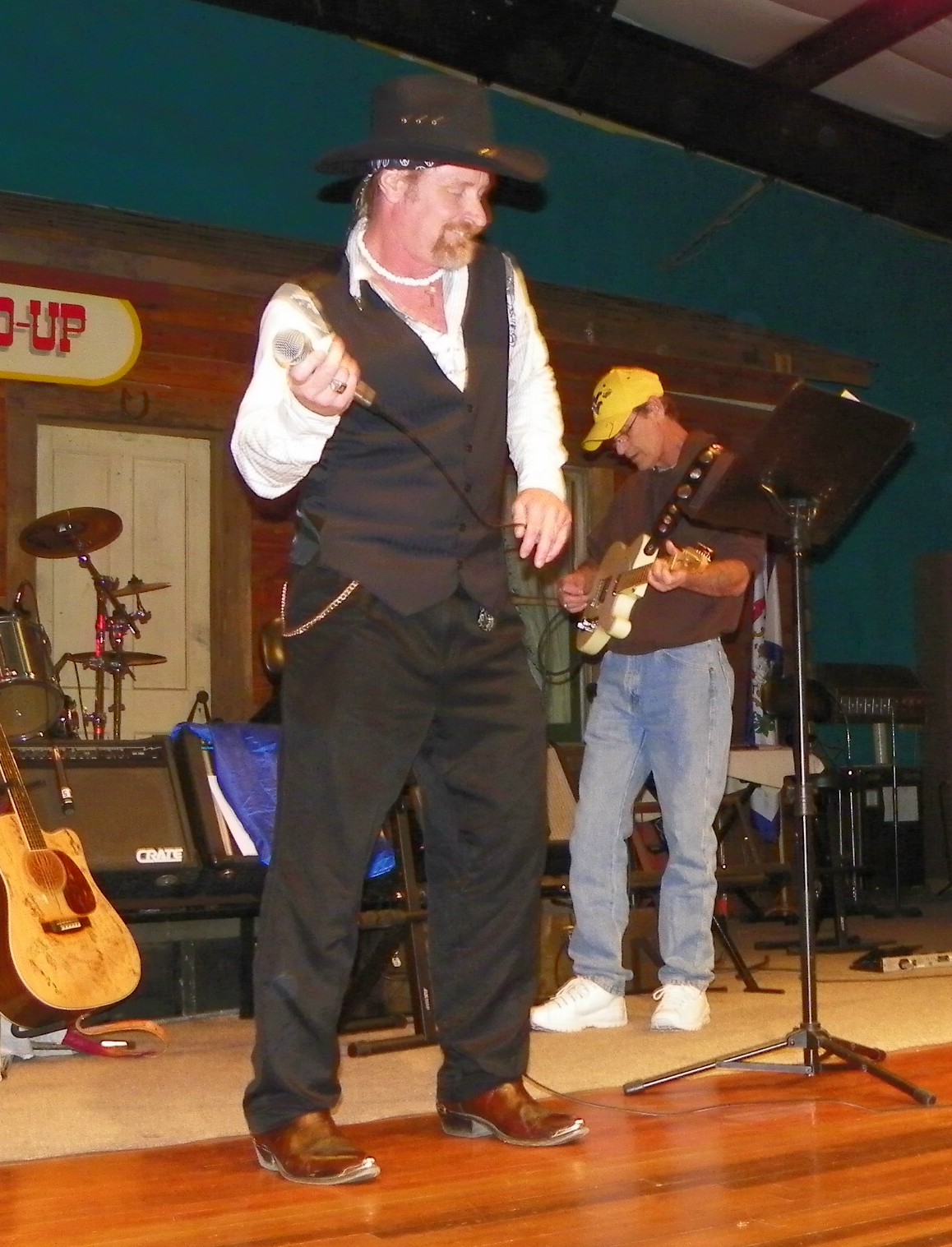 Also appearing....
The Wild Man Ed Queen!
$5 admission
(12 and under free with paying adult)
Doors open at 4...
Dinners start at 5...
Music states at 6...


Ryan Cain & The Ables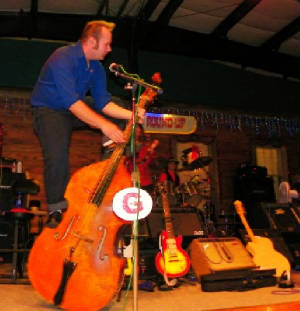 Ryan's love for roots music began at a really young age listening to traditional country and rockabilly. While still in high school, Ryan formed CATCH A WAVE with a group of musical friends and toured throughout the east coast. They were fan favorites with fairs, festivals and oldies shows. Ryan's next project was RYAN CAIN AND THE CHAOTICS, a rockabilly trio that toured and recorded a roots CD entitled "Cell Block Blues." Ryan is an exciting entertainer and a true musician. RYAN CAIN AND THE ABLES is the perfect vehicle to bring his love of roots music to the fans.
The Round-Up Band will be on hand too!